For dozens and dozens of my favourite crowd pleasing recipes, download a copy of my new ebook: Meals for Mere Mortals! It's full of jokes, cooking hacks and heaps of dishes I know you'll love.
Rice paper 'bacon' has recently taken the world by storm after hitting the internet only two months ago when originally published on this Danish website. I've seen a few iterations of this recipe, and it seems like an incredibly inventive way to replicate the salty, umami crispiness that non-vegans rave about in bacon. I used to make a similar recipe using peeled king oyster mushrooms as a base, but after trying the original Danish recipe I knew they were on to something great!
In this recipe, I've drawn on inspiration from the rice paper bacon craze to make something thicker and after some experimentation, learned that rice paper also holds fillings well when fried - giving birth to what you see above! This recipe combines my marinade recipe that I usually use with king oyster mushrooms and uses beetroot hummus to fill - the hummus compliments the flavour really well, and provides a rich pink inner that helps to replicate the look of real meat. These bad boys are really quick to make from start to finish, and if you've got a couple of ingredients that most vegan kitchens already have in their arsenal, means that you don't need to rush out to grab any hard to find ingredients!
I love using every part of my ingredients, so the liquid drained from the chickpeas that I used in the hummus is retained (it's called AQUAFABA, and if you're not yet using it in everything then you're truly behind the times by now!) and used to make the buns. The UBER talented Lacey from Avocados & Ales blog has a brilliant hamburger bun recipe that employs aquafaba, and the buns turned out brilliantly. You can find her recipe here.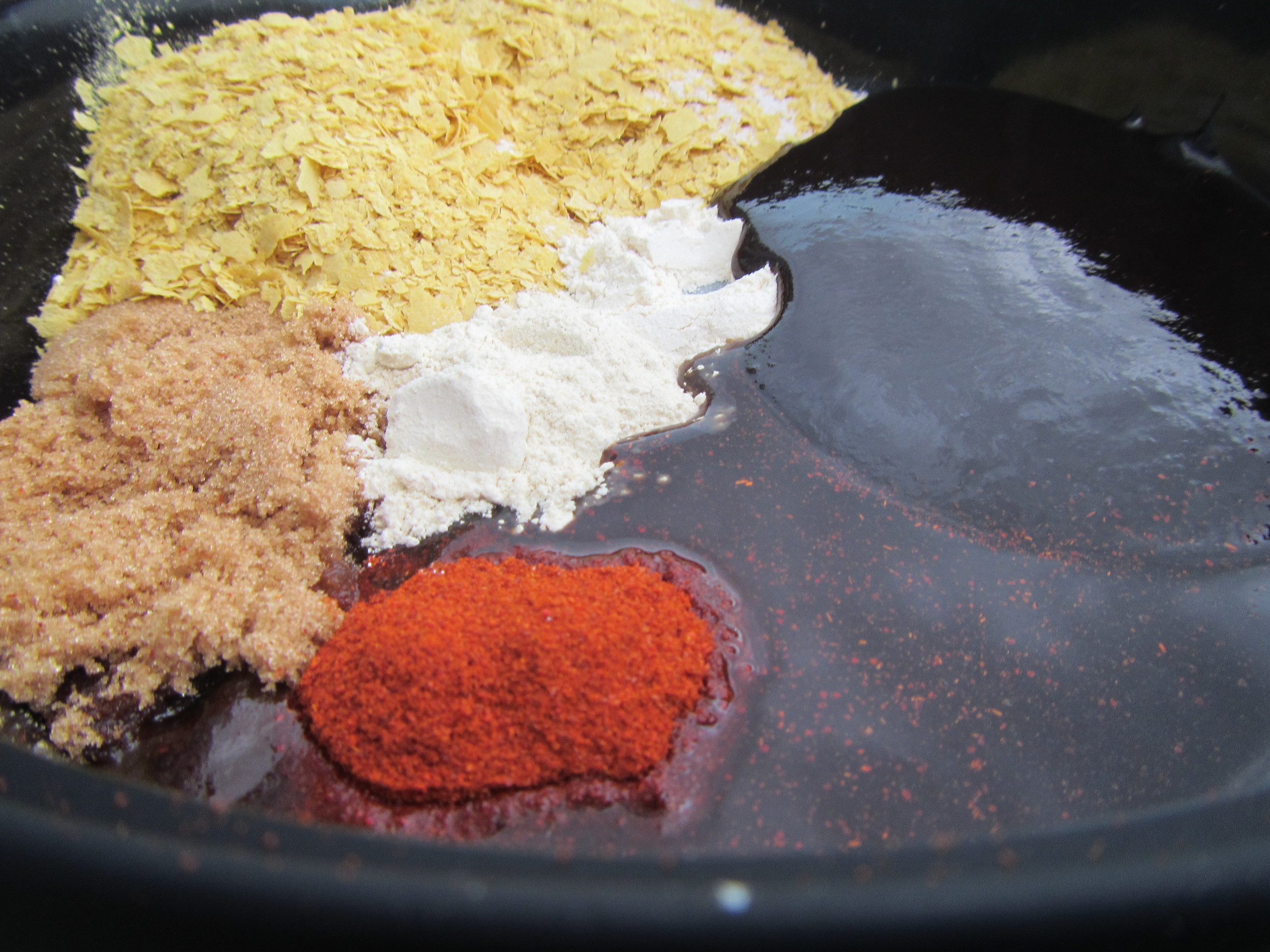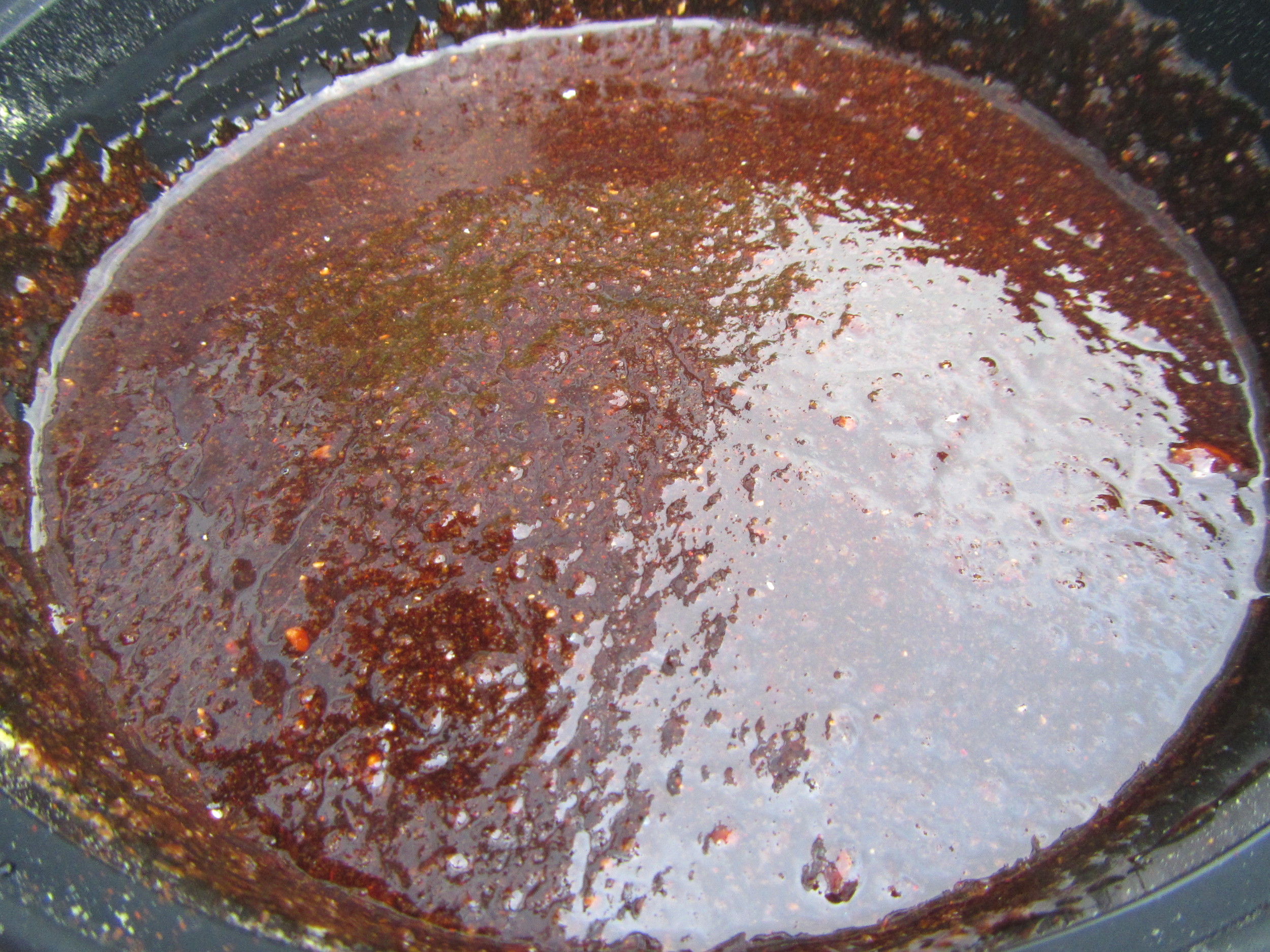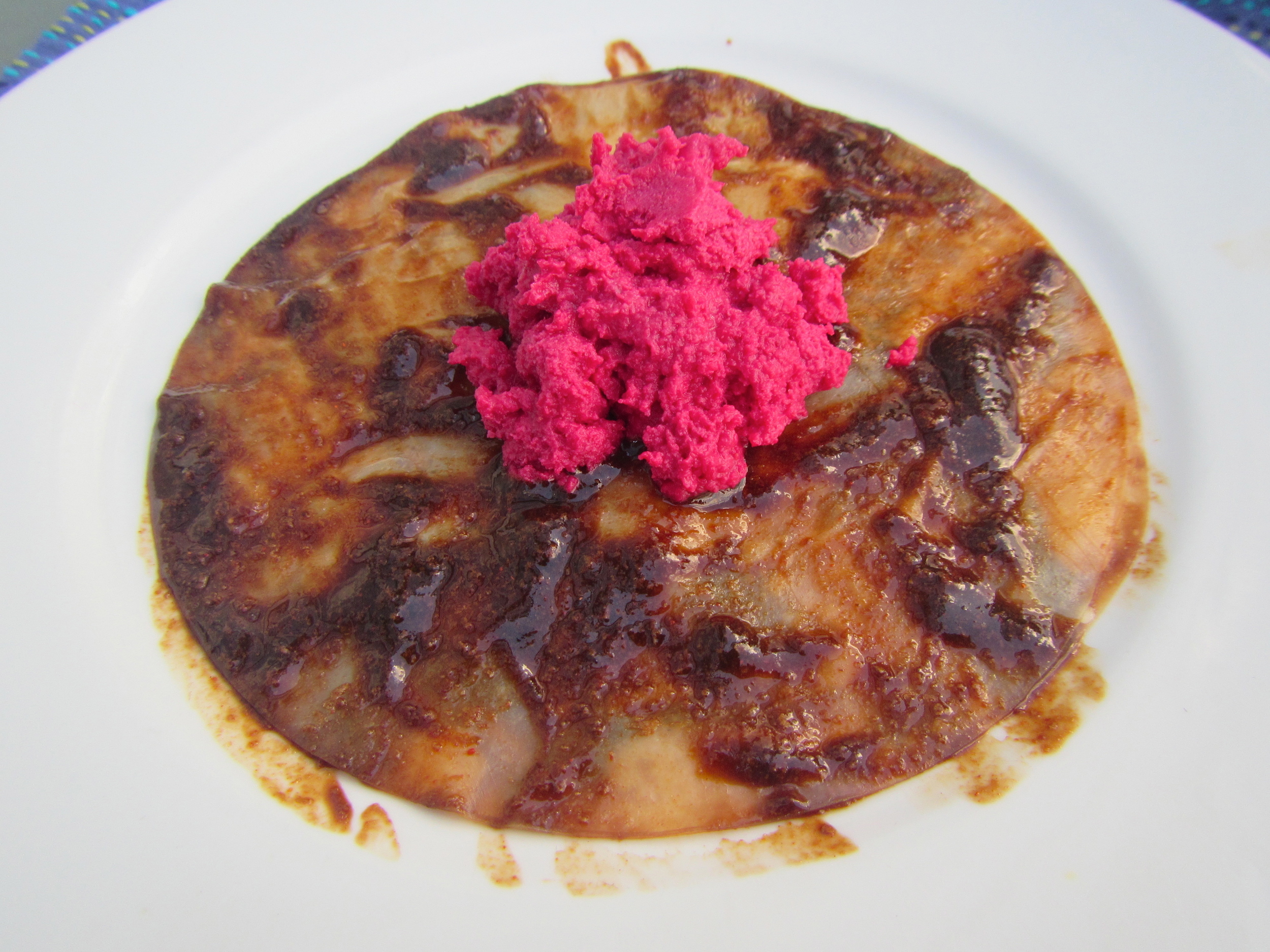 BEETROOT STEAKS
Makes about 8 'steaks'. Cooking time varies depending on how many parts of the recipe you make from scratch.
INGREDIENTS
MARINADE
4 tablespoons dark soy sauce

4 tablespoons nutritional yeast (nooch)

2 tablespoons BBQ sauce

4 teaspoons brown sugar

3 teaspoons liquid smoke

3 teaspoons hot paprika

2 teaspoons garlic powder

1 teaspoon sweet paprika

1 teaspoon onion powder

Big pinch of salt
BEETROOT HUMMUS
2 cans of chickpeas (liquid drained and reserved for baking in other dishes)

Juice of 1.5 lemons

1 tablespoon + 1 teaspoon tahini (hulled)

2/3 cup olive oil

1 large beetroot (boiled for 45 minutes and skin taken off)

Salt and pepper to taste
ADDITIONAL INGREDIENTS
24 sheets of rice paper (adjust based on how thick you want the 'flesh')

A large bowl of water
METHOD
Combine all beetroot hummus ingredients in a food processor and process until creamy. You can adjust the amount of beetroot to taste, or swap it with garlic and other ingredients to give this recipe a different twist. Scrape from food processor into a bowl, and place in the freezer for about 20 minutes, or until just starting to firm up. Do not let it freeze hard.

Mix all marinade ingredients in a separate bowl that is wide enough to fit your rice paper pieces without bending/snapping them in half. Fill a similarly sized bowl with water, and set up a plate with paper towels to transfer your 'steaks' to once cooked.

In groups of three, hold the rice paper pieces together and dip into the bowl of water for a couple of seconds before draining all excess water from the paper. You'll notice it becomes flexible very quickly, and you want to work quickly and ensure all excess water is drained so that it doesn't affect the cooking of the 'steaks'. The rice paper pieces should hold together after being wet, and you can use more or less pieces of rice paper per 'steak' to adjust the thickness of the 'flesh'.

Dip the wet rice paper pieces (stuck together in groups of three) into the marinade, and wipe off any excess so that each side is evenly coated before placing on a plate. Take the cooled beetroot hummus (which should be easier to work with after taking out of the freezer) and scoop about a tablespoon into the centre of your rice paper. You may need to adjust this amount based on the size of your rice paper, as if you put too much in, it will squeeze out of the edges and not maintain the 'steak' look.

Fold each piece of rice paper around the beetroot hummus to create a little parcel - refer to the images on this page as a guide to how these should look before placing in the pan.

Pour a small amount of oil (I used rice bran oil) in a pan and place over low heat. Too much oil will tamper with how this dish cooks, so start with a small amount and add more if you need it. Cook in small batches on each side for about a minute before flipping over. Once the rice paper starts to bubble and show signs of being cooked, quickly increase the heat to medium for a few seconds so that they start to sear on each side before taking them out of the pan and placing on your prepared paper towels to drain of oil. Serve alone or in a burger with lettuce, red onion, sriracha, and alfalfa sprouts - enjoy!
NOTES
Try not to flip the 'steaks' too much whilst cooking so there's no risk of them falling apart. Once folded into a parcel, they should hold together well enough to stay together during cooking, and if they begin to fall apart then you've added too much hummus.
I used beetroot hummus as I'm obsessed with it and the colour works well to replicate the look of meat. Feel free to experiment with other hummuses or dips with a similar consistency (baba ghanoush would be great, I bet!).
If you check that the rice paper you're using doesn't have wheat flour added, then this recipe is completely gluten free.