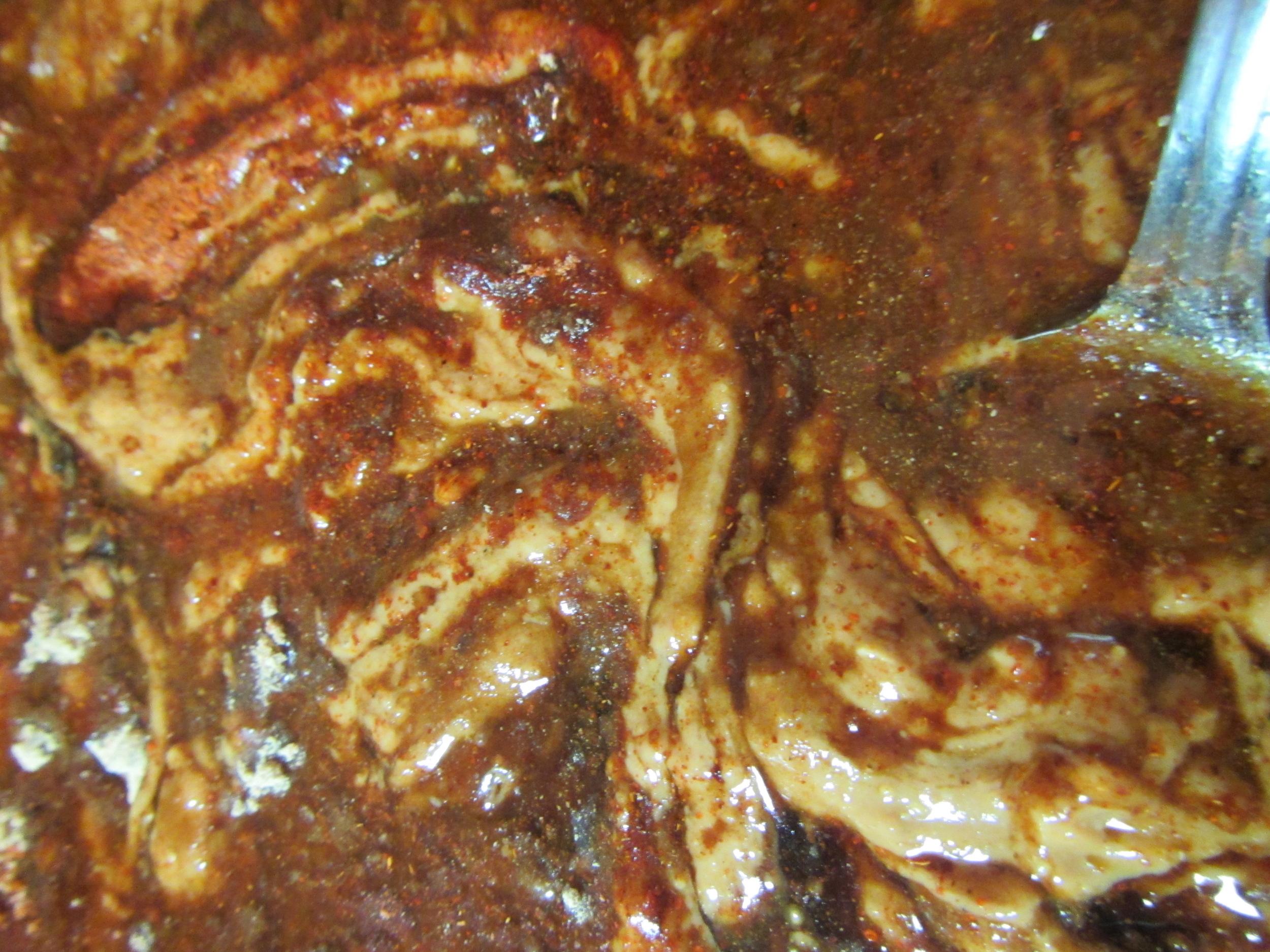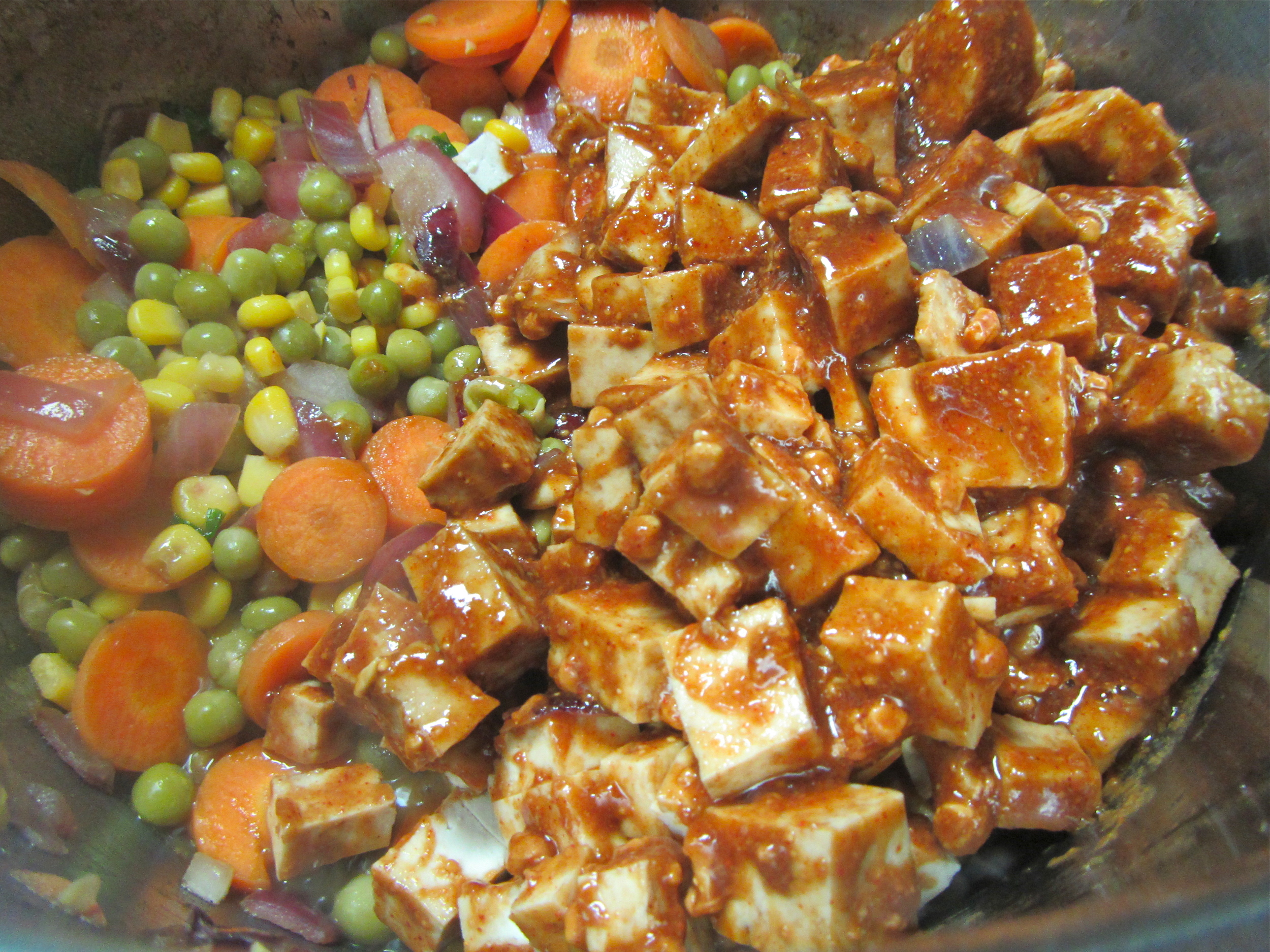 I would write a big, complex blurb prior to this recipe, but honestly we all find these annoying and the name of this recipe is pretty self explanatory. It's fried rice. With savoury peanut satay-style flavouring. In parcels, if you feel like it. You don't need a huge description of how it tastes and my history of encounters with fried rice recipes like other food websites would go into. You just want the recipe. I get it, guys. So read on. For dozens and dozens of my favourite crowd pleasing recipes, download a copy of my new ebook: Meals for Mere Mortals! It's full of jokes, cooking hacks and heaps of dishes I know you'll love.
Peanut Satay Style Fried Rice (with option for parcels)
Makes 4 big serves. Or dinner for myself, if you eat like me.
INGREDIENTS
SATAY SAUCE
9 tablespoons dark soy sauce

9 tablespoons brown sugar

4 tablespoons chunky peanut butter

4 tablespoons sriracha sauce

2 tablespoons canola oil

3/4 tablespoon ginger powder

1 tablespoon garlic powder

1/2 tablespoon coriander powder
FRIED RICE
4 cups cooked white rice

2 carrots

1/2 can peas

1/2 can carrots

20g (1 packet) chives

1 red onion

1 pack firm tofu (375g)

2 tablespoons black sesame seeds
METHOD
Wrap tofu in paper towels and place under a heavy object for 5 minutes to remove excess liquid.

Mix peanut sauce ingredients in a bowl. Set aside a quarter of this sauce if you intend to make these into parcels. Cook rice as per package instructions (do you really need instructions on how to make rice?).

Finely chop tofu and place in a bowl with half of your peanut sauce to sit for several minutes.

Finely chop the red onion, chives and carrot. In a large pan with a tablespoon of vegetable oil set over medium heat, cook red onion for 1 minute. Add chopped carrots and cook for 3 minutes longer. Throw in your peas, carrots and marinated tofu and cook for 4-5 more minutes, stirring occasionally so it doesn't stick to the pan. If needed, add a dash of soy sauce to ensure it doesn't stick.

Add in your cooked rice and stir, pouring in the rest of your peanut sauce. Stir for 3 minutes until heated through, turn off the heat and add in your chives and sesame seeds, stirring once more to mix. If you don't feel like making the parcels, serve now whilst it's hot!

If you want to make these into parcels like me, simply follow the instruction in my Beetroot Steak Burgers, but replace the marinade with the quarter of the sauce you saved, and substitute the beetroot hummus for the fried rice you just made. Easy as that!